ArtsFest
ArtsFest 2020
CANCELED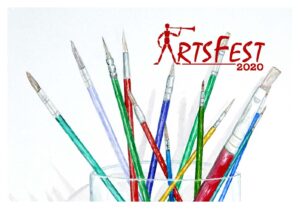 It is with grave disappointment the CCAA announces ArtsFest 2020 has been canceled due to safety concerns. We now set our sights on ArtsFest 2021. Arts programs are being canceled and rescheduled across the country and never in the history of ArtsFest has there been a cancellation. While this speaks to the current state of the world, we look forward to the resurgence of our arts community on the other side of the Coronavirus pandemic. Your support of ArtsFest is greatly appreciated and we look forward to sharing the day with you in 2021.
Funding for ArtsFest is provided, in part, by the County Commissioners of Charles County, Maryland.
 For more information, email the CCAA office at info@charlescountyarts.org.