2024 Scholarships Applications Are Here!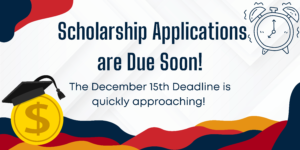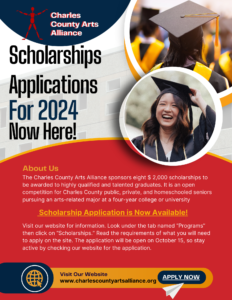 Scholarship Applications are HERE!
The scholarship application and supporting materials must be delivered to the CCAA office at the following address by
12:00 PM on December 15, 2023
By mail: PO Box 697, White Plains MD 20695
For in-person delivery: 10250 La Plata Road, La Plata MD 20646
*Applications postmarked on or after the deadline will not be considered.
For more information, contact the CCAA office at 301-392-5900 or info@charlescountyarts.org.